This is how it all started.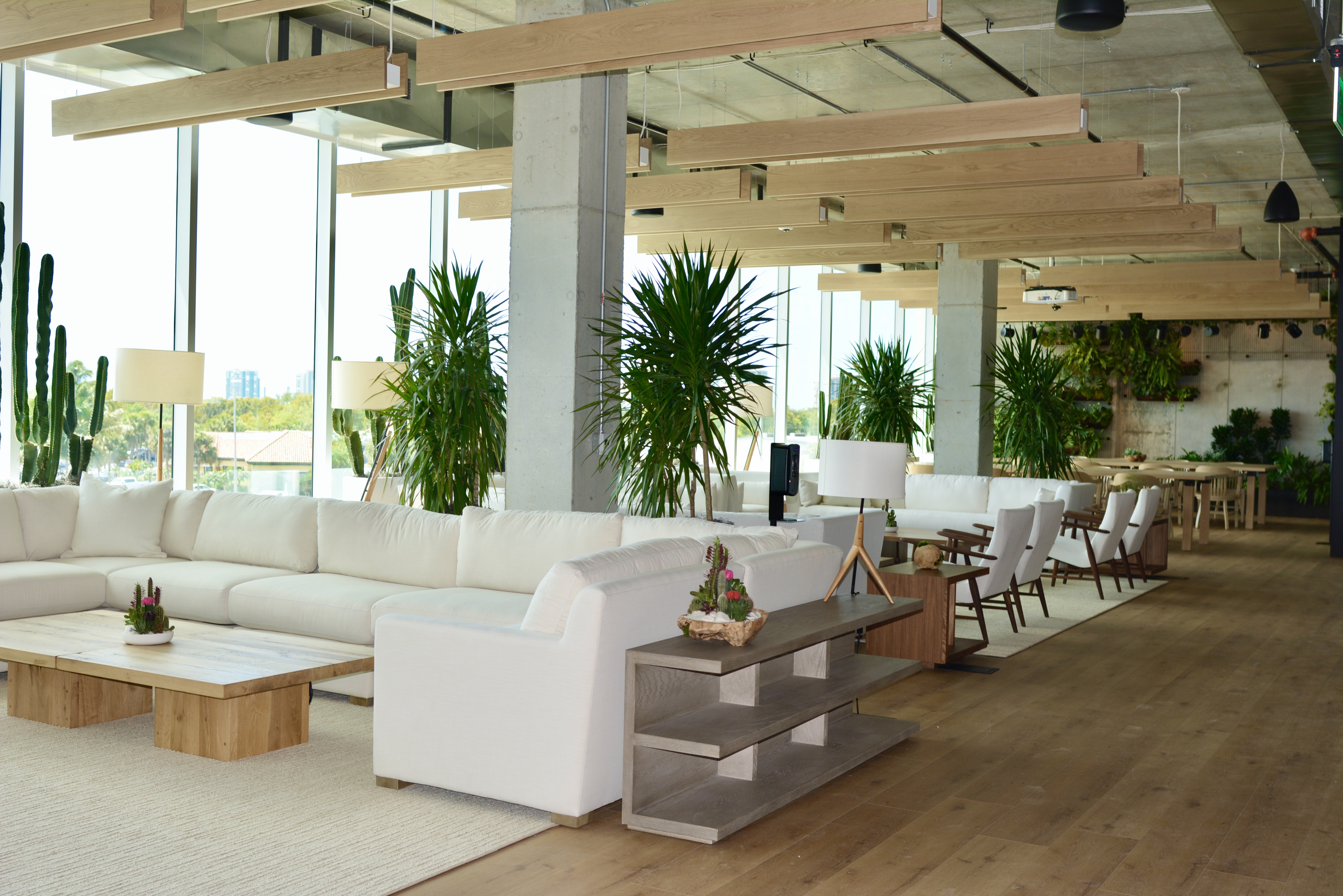 In 2013, I was teaching an NYU marketing course to adult learners and noticed that my students – mostly international and online – were increasingly preferring to consume content on their personal devices. I immediately decided to create a "mobile-first" learning experience that met them on their own terms, anywhere, and at any time.
Enter: The first course taught online and over mobile phones.
This course needed a home, and that's how MassiveU was born. MassiveU was not only the tool used to design the mobile-first course, but it also became the marketplace to distribute it. The vision and mission of this new venture quickly unfolded from there: How can education be transformed globally, using technology, so that students are best prepared for college and career?
Over the years that followed, and with the help of several genius, A-player, problem solving, extreme-collaborators, we evolved the platform to serve learners with innovative on-demand, mobile-first content delivery. We also augmented the learning with experiential / applications-based functionality; an area that high-stakes testing programs ignore.
What's learning really for, if you're not applying it?
Fusing learning with doing in a beautifully designed and engaging learning experience became our passion, as measurement and tracking of longitudinal learning outcomes and efficacy became our obsession. Our initial, relatively simple idea of Let's make learning active, meaningful, and fun found an accomplice: Let's measure it all through a 21st Century lens. And so, we employed competencies that go beyond basic content consumption and assessment data, taking into account experiential engagement, social participation, shifts in mindset, and other pertinent future readiness and career success information. Yes, that's a lot to accomplish (let alone say!). Soon enough, however, leading publishers and educational partners took notice of our platform and selected MassiveU as their "digital differentiator"! We couldn't be prouder to put their names on our products and support learners at scale.
Fast-forward to today, where integrated digital learning experiences are a must-have.
Mobile-first, personalized learning; innovative technologies like AI and machine learning; and contemporary engagement touchpoints mapped to meaningful academic and occupational competencies are all somewhat ubiquitous. Not only is delivering an extraordinary learning experience using technology and blended learning theory imperative, but so, too, is connecting the dots between today's learner and an obscure workforce of tomorrow. We often ask ourselves, "What will the workforce look like in 5, 10 or 30 years?" and "How can we best support learners so they are most prepared, and / or agile, to adapt to this new and changing environment?" Our focus has never been more clear: to be the glue for K12, Higher Education, Adult Learning and Corporate Learning and Development, via accessible, intuitive and comprehensive products and measurements for not only today's learner but tomorrow's employer. We are passionate about the idea of being an advocate or agent, if you will, for student career success throughout lifelong learners' journey. That is the legacy for leaving this world a better place that makes each of us jump out of bed, excited to start each day.
Continuing to work with partners who share this transformative vision and mission is nothing short of humbling. As educators, this has become crucial. As EdTech leaders, we see it as our responsibility. And, perhaps most importantly, as parents, it is personal.
Thank you for visiting our site and for learning more about MassiveU. We look forward to reaching new heights of global education transformation – together!
Angelo Biasi
Founder & CEO
MassiveU, Inc.
To empower and inspire learning by doing so that everyone may achieve exceptional outcomes.

Meet the Team
This is who we are.
Angelo Biasi
CEO and Founder
Angelo Biasi
CEO and Founder
FAVE TEACHER | Mark Doyle was my music teacher when I was 14 years old. His inspiring ways as a former band member of the band Meatloaf and his engaging capability to teach and take me on a journey of different styles and genres made me fall in love with the art of music writing, playing, and performance.
FAVE CLASS | Sales Management. Applying our semester-long project to each student's individual real-world career forever changed my world.
Collin Stowell
VP of Engineering
Collin Stowell
VP of Engineering
FAVE TEACHER | My high school Spanish teacher was always able to elegantly ride that line between being compassionate and strict with her expectations. She was always willing to go the extra mile to help every one of her students succeed and brought a great energy to the classroom every day.
FAVE CLASS | My favorite course was a network security course I took as an undergraduate. I consider it one of my favorites due to the instructors' teaching approach. The coursework was heavily gamified and revolved around learning to hack various systems. It challenged students by allowing them to create their own learning path, with self-selected difficulties. More difficult problems were rewarded exponentially over easier ones, yet they'd take significantly longer. Oftentimes, my own greed became my worst enemy, which made me engage even more with the coursework.
Andrew Claassen
VP of Learning
Andrew Claassen
VP of Learning
FAVE TEACHER | My high school Geometry teacher, Mr. (Scott) VonderBruegge. His instruction had the Goldilocks factor. It fell in a 'just right' sweet spot of instructor-designed tension, or challenge, and my skill ability. He propelled me towards a deeper knowledge and understanding of Math I didn't know was possible. I could always count on him for timely and consistent feedback along the way.
FAVE CLASS | My all-time favorite class was AP English Lit. At the end of a novel, our teacher would offer the class a choice menu of alternative assessments to demonstrate our knowledge and skills. I always looked forward to these opportunities to utilize my creativity. I will never forget our dramatic performance of Macbeth… 'Double, double toil and trouble!'
Kevin Clarke
VP of Business Development
Kevin Clarke
VP of Business Development
FAVE TEACHER | 3rd Grade, Mrs Calhoun. She used to have a daily reading hour, and she'd let us take turns sitting in her lap in this big comfortable chair she called "Grandma's Chair" while she read to the class and had us read along with her. Outside of my parents, she was probably the single biggest influencer of my love of reading. She helped associate reading with being happy and learning.
FAVE CLASS | I took a surprisingly upbeat Death & Dying course and the professor taught us all a great deal about what my grandparents' end of life experience was like. It really broadened my horizons in unexpected ways.
Sara Alfadil
Software Engineer
Sara Alfadil
Software Engineer
FAVE TEACHER | Mrs. Sizemore was extremely passionate about psychology and encouraged students to challenge themselves. She asked questions and facilitated conversations in a way that made learning extremely refreshing.
FAVE CLASS | AP Psychology enhanced my understanding of the human mind, body, and human behavior.
Jeff Puls
Software Engineer
Jeff Puls
Software Engineer
Bryan Ramirez
Quality Assistance Specialist
Bryan Ramirez
Quality Assistance Specialist